Contemporary Art Think Graff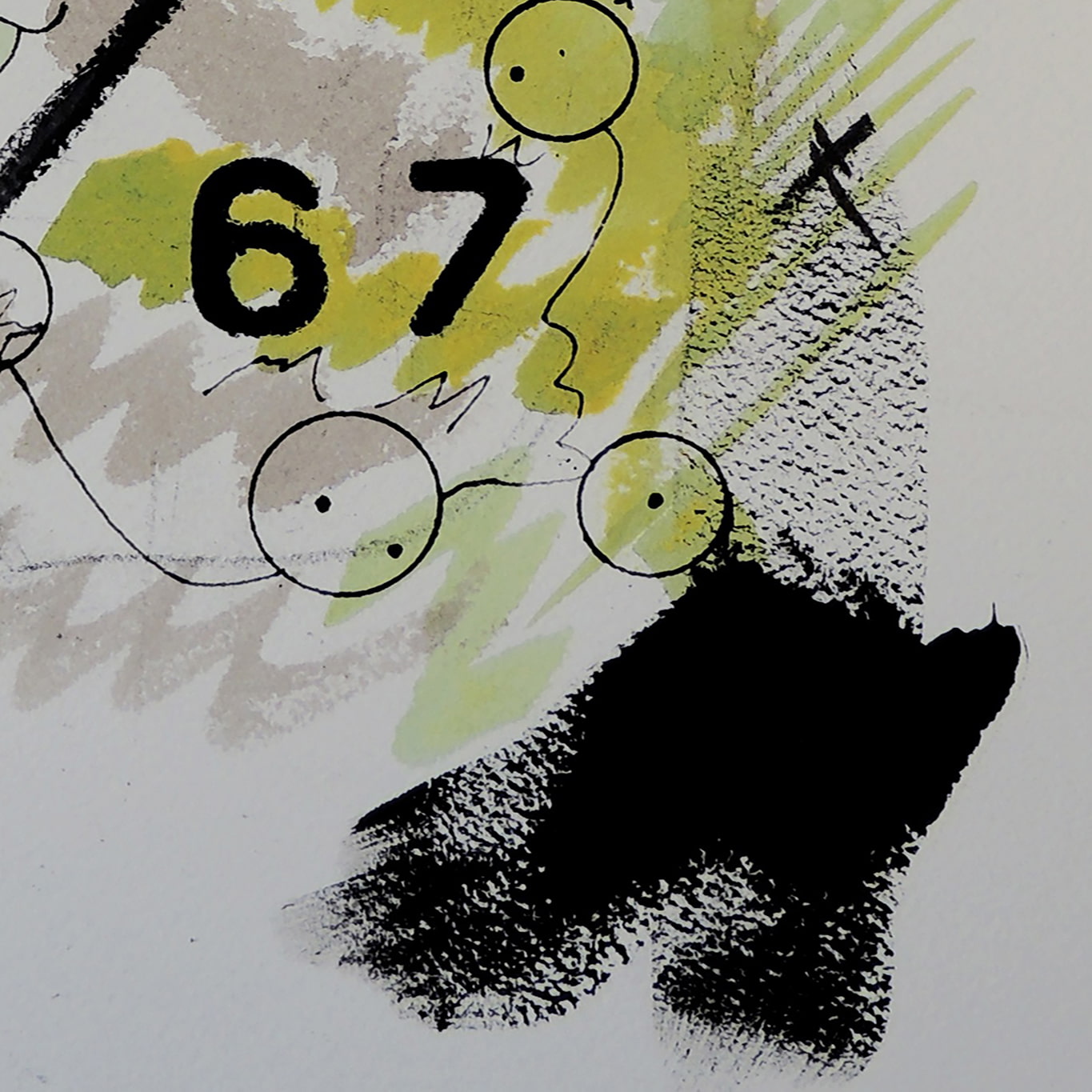 Paint Collection Think Graff
Title: Think Graff
Author: Juan Urbet
Dimensions : 41 x 31 cm
Category : Painting.
Cliche Gallery Contemporary Art Painting Collection
Description Think Graff. Collection Painting Contemporary Art Cliche Gallery
It is a study of pure gestures of dots and lines.
The monigotes perhaps as expression or creation without established order, is a possible sensation of freedom.
Immerse ourselves in the point and the line as the basic element to create and define a form.
What is the essence if the ambiguity is the coexistence of behaviors that do not exclude each other but cause confusion for those who do not live them.
If we have ambiguous behaviors which is the origin to know the individual knowledge.
Paint Collection Piensa Graff
Title: Think Graff.
Technique: Acrylic, watercolor, wax, lead pencil and ink on Arches paper.
Dimensions : 41 x 31 cm
Category : Painting.
Stylo: Abstract, Modern.
Realization: Málaga.
Registration number: 2011.119.
Do you collect?
Cliche Gallery offers you some works of art, which you can acquire in several galleries, such as ARTPRICE, E2PROJECT STUDIO, GUNNI & TRENTINO, among others.
.
Dossier
Cliche Gallery presents a varied and exclusive collection of contemporary art.
Download your free dossier of the Cliche Gallery Contemporary Art Collection to see other works.